OUR WORK IN MYANMAR
our impact
3

projects

5

partners

278,089

people helped
Quick facts
53.26 million people
32.7% living on less than USD $1.25/day
77.4% don't have access to safe water
Myanmar is undergoing fast and complex changes, all with the potential either to relieve or exacerbate the poverty, conflict, inequality and vulnerability which characterise the lives of the vast majority of women and men.
Oxfam's goal is to contribute to the reduction of poverty and inequality and to foster the resilience and long-term security of communities affected by conflict and disasters.
We also aim to increase the power of men and women to harness the benefits of political reforms and economic development. The rights of women are at the heart of our work.
Key areas of work
Economic Justice, Governance & Social Accountability, Humanitarian Response & Disaster Risk Reduction
One story of change
As a member of parliament representing the Yangon Region, Nyo Nyo Thin attends workshops and women's forums with the aim to increase women's participation in politics and leadership positions at different levels of society.
Gender inequality prevails throughout the Mekong region and is particularly prevalent amongst ethnic groups where traditional gender values continue to inform everyday behaviours and practice. Women and girls tend to be negatively affected by the rapid economic development taking place.
Oxfam's experience in the Mekong region has shown that women attaining local leadership positions can contribute to positive changes in community attitudes, beliefs and values. This can also contribute to a reduction in domestic-based violence.
Nyo Nyo is a role model for Myanmar women. She emphasises that she can share her experience and her knowledge to women, men and youths.
"Though I hold a doctorate from Japan, they do not include me in Rule of Law Committee. It is very tough to be a female parliamentarian because of 'being a woman' in the parliament. They assume I cannot do it and I am supposed to be protected because I am a woman. I am proud of myself being a highly-educated woman and I come back here to work for Myanmar people but they do not recognise my education because of my gender," said Nyo Nyo.
"All Myanmar women's voices and strengths in every activity of women's organisations give me moral support," she said. "I feel so strong when I see them, especially the youths, so active in promoting women's political leadership".
HOW YOU CAN HELP
Change a life today by making a general donation to Oxfam — helping people grow more food, educate their children, and lead healthy, productive lives.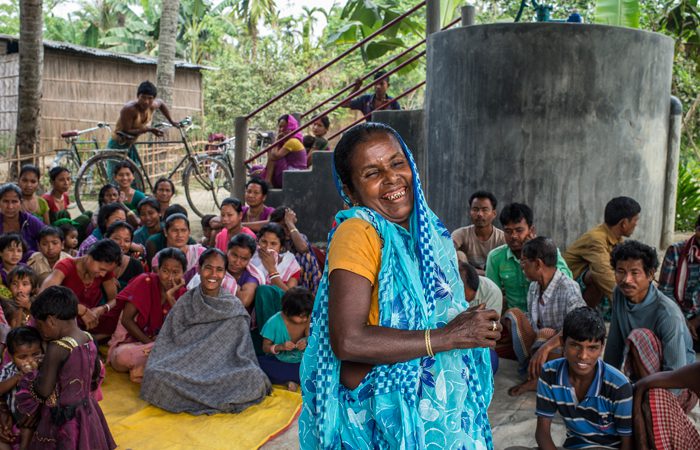 Australia's overseas aid budget has suffered from successive cuts. Join the movement of Australians standing up for Australia's life-changing and life-saving aid program.
Switch to Oxfam Fair coffee, tea and chocolate and you'll ensure farmers receive fair wages and conditions, plus you are contributing to Oxfam's work to end poverty.