OUR WORK IN ZAMBIA
Quick facts
17 million people
57.5% living on less than USD $1.90 / day
42.7% of women have experienced intimate partner violence
In recent years, Zambia has moved from 'under-developed' to 'developing' status on the United Nations Human Development Index. But despite this steady growth, 60 percent of people in Zambia live below the poverty line and 42 percent are considered to be extremely poor. In both rural and urban households, poverty levels are highest amongst female-headed households with extreme poverty levels of more than 60 percent in rural areas.
A strong period of economic development has helped generate a domestic income which covers almost three-quarters of Zambia's national budget. The challenge now is tackling how these growth benefits can help reduce the severe levels of poverty in the country. Critical improvements in infrastructure and essential services are needed, as poor health services, particularly in rural areas, has led to a 14% HIV prevalence. Low levels of education, political corruption and poor governance are further issues facing Zambia.
Oxfam's work in Zambia primarily focuses on improving mining governance and facilitating equitable resource distribution. By strengthening transparency and accountability, improving the participation of marginalised populations, and promoting transformative linkages with the wider economy, Oxfam is working to ensure that everyone can share in the wealth of the natural resources in a sustainable and fair manner.
Key areas of work
Governance and Social Accountability, Natural Resource Management
One story of change
Through its local partner, Natural Resource Watch Group, Oxfam is working to empower community members to raise issues to local mines, ensure that their voices are heard and demand fair compensation. Through such activism, the women (pictured above) successfully lobbied the mining company to build a new bridge.
Key projects
Inclusive and Transformative Extractives Industries in Southern Africa
Oxfam Australia is working to improve natural resources governance in extractives industries; by strengthening transparency and accountability mechanism, improving the participation of marginalised populations, and promoting transformative linkages with the wider economy. This three year project (2017-2020) is implemented in Malawi, Mozambique, South Africa, Zambia and Zimbabwe and is supported by the Australian Government through the Australian NGO Cooperation Program (ANCP).
HOW YOU CAN HELP
Donate today to help save lives from cholera
Your gift can help provide access to clean water and sanitation for families in Zambia before cholera season hits.
We know the best way to fight poverty and injustice is to help people help themselves. Change the lives of vulnerable communities in Zambia and around the world today.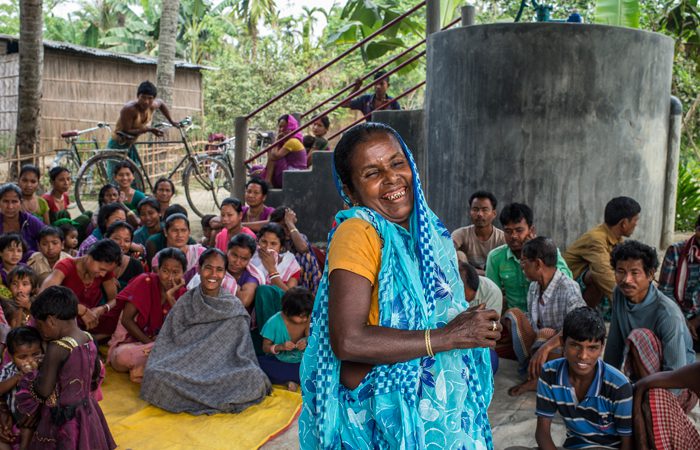 Australia's overseas aid budget has suffered from successive cuts. Join the movement of Australians standing up for Australia's life-changing and life-saving aid program.
Take on Oxfam Trailwalker, the ultimate challenge! Tackle the trail as a team of four, and make a difference by raising funds to help overcome global poverty.