OUR WORK IN ZIMBABWE
Quick facts
16.5 million people
21.4% living on less than USD $1.90 / day
35.4% of women have experienced intimate partner violence
Once considered the jewel of Southern Africa, Zimbabwe now faces an uncertain future. After years of economic instability, and the devastating impacts of HIV and AIDS, millions of Zimbabweans are confronted with severe food shortages.
Despite steady progress being made in the promotion of gender equality, there are significant challenges in addressing Zimbabwe's societal prejudice against women. Issues such as increased vulnerability during disasters and conflict, sexual violence and a deep-rooted patriarchy mean it is difficult for women to stand up for their rights.
The poorest households and communities in Zimbabwe face complex challenges to meet their practical needs. Intense weather events frequently ravage the landscape, with crippling periods of drought made worse by the impacts of climate change. Repeated internal conflicts in the country have also led to significant economic uncertainty, which in turn creates tenuous livelihood security for those Zimbabweans already living in poverty.
Key areas of work
Governance and Accountability, HIV and AIDS, Food and Income Security, Gender Justice
One story of change
Mrs Tinomvonga Gumbo (pictured above) was one of the many community members resettled by Mimosa Platinum Mine. Oxfam works with Zimbabwe Environmental Law Association (ZELA) as a partner on the ground to inform community members of their rights and assist in their negotiations with the mine. The community are largely happy with how they have been treated by Mimosa however Mimosa now subcontracts out to a lot of small-scale miners who are failing to work to the environmental and ethical standards that the community are entitled to. The main concern of the community is that the small-scale miners leave huge open pits, which are never filled in or fenced off. This presents a huge safety risk to both community members and livestock.
Mrs Tinomvonga Gumbo spoke with our staff about the impacts of these small scale miners and how ZELA is helping them fight back:
"They are small-scale miners and they are littering everywhere. Even destroying trees… They don't build toilets when they come so there are faeces in the water and fish die. It affects the fish, it affects the quality of drinking water, and it also increased the amount of money used to buy chemicals to treat that water."
"We thank ZELA very much for having enlightened us. We now know our rights and we now know where to go and also we are working with Mimosa. We now can even confront small-scale miners, demanding the required documents, and if they don't have them then they cannot proceed with their activities in the community. Of which it was never the case before the coming in of ZELA."
"I now feel I am in a liberated country where I enjoy my rights. Before I didn't know anything, I would just look, even if somebody came and cut a tree in front of my house I would just stand by and watch. But today it's a different story. I can stand for my rights and stop those people from doing that."
Key projects
Inclusive and Transformative Extractives Industries in Southern Africa
Oxfam Australia is working to improve natural resources governance in extractives industries; by strengthening transparency and accountability mechanism, improving the participation of marginalised populations, and promoting transformative linkages with the wider economy. This three year project (2017-2020) is implemented in Malawi, Mozambique, South Africa, Zambia and Zimbabwe and is supported by the Australian Government through the Australian NGO Cooperation Program (ANCP).
Protecting Women and Girls' Sexual and Reproductive Health Rights
Oxfam Australia is working with communities in Zimbabwe through awareness raising, attitude and behaviour change to protect and promote women and girls' sexual and reproductive health rights. The project also works with women to establish and maintain small businesses which help increase their incomes and contribute to more sustainable livelihoods.
HOW YOU CAN HELP
We know the best way to fight poverty and injustice is to help people help themselves. Change the lives of vulnerable communities in Zimbabwe and around the world today.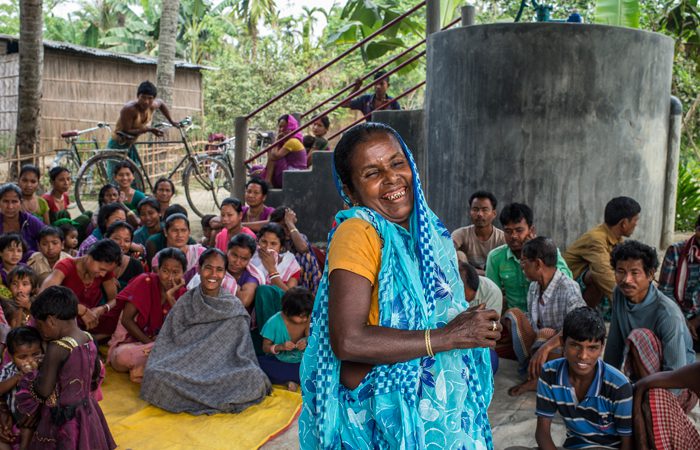 Australia's overseas aid budget has suffered from successive cuts. Join the movement of Australians standing up for Australia's life-changing and life-saving aid program.
Partake in a little guilt-free shopping and support communities in 38 countries around the world. Oxfam shops have unique treasures, just waiting for you to take them home.