Aid & development
One person in three in the world lives in poverty. Thousands of people die each day due to lack of access to clean water or basic medicines. Young people are pulled out of school and sent to work so that families can earn enough to survive. And just 8 billionaires, all men, own the same amount of wealth as 3.6 billion people.
Oxfam is determined to change this world — we believe a just world free from poverty is possible.
It will come about through ensuring universal access to affordable healthcare, clean water and quality education. We need to make sure people have access to work that is safe and fairly paid, and communities are supported to adapt to the changing conditions of the world around them, including the weather.
As a wealthy nation we have both the ability and responsibility to support communities around the world so that they too can benefit from the gains of development.
We have made great progress over recent decades with the halving of global poverty, 90% enrolment in primary education globally and the halving of child and maternal mortality.
This progress has been possible because of aid and development finance. Our government must work quickly to meet the commitment of 0.7% of national income in development aid. Yet we are sliding backwards in our national aid commitment, not going forward.
We need to join together to keep moving forward in our commitment to end poverty for good.
HOW YOU CAN HELP
Change a life today by making a general donation to Oxfam — helping people grow more food, educate their children, and lead healthy, productive lives.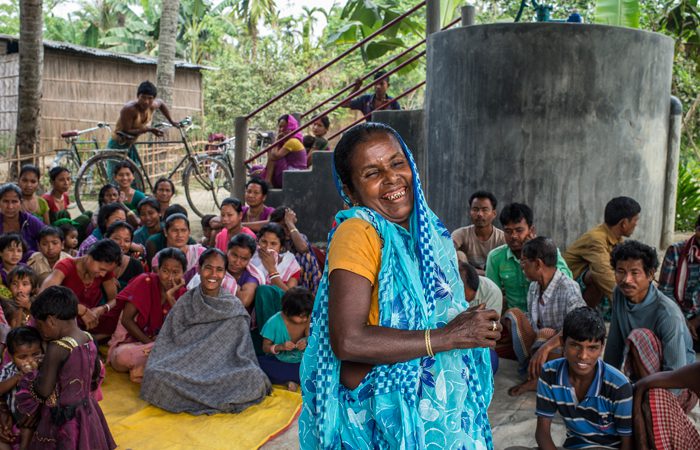 Australia's overseas aid budget has suffered from successive cuts. Join the movement of Australians standing up for Australia's life-changing and life-saving aid program.
You can support Oxfam's life-saving work by holding your own fundraiser or charity event and starting the conversation about poverty and injustice around the world.