Emergencies
Imagine waking to find that your house is now in the middle of a war zone. How would you survive?
This is the reality for the millions of people forced to abandon their homes as a result of war, crime and political unrest every year. Not to mention the more than 250 million people forced to evacuate because of natural disasters worldwide. Many lose everything they own.
And it's the world's poorest people who are hit hardest:
Poor countries are four times as likely as rich ones to experience major conflicts – around 30 are going on right now
There were 16 million refugees and over 51 million people displaced by conflict and disaster within their own country borders in 2008 – most from the developing world
Sadly, the number of refugees will only increase as the impacts of climate change force many more people to flee their homes.
Responding to emergencies
We work to protect people from disasters and conflict because every human being has a right to live in safety.
When an emergency hits, we provide people with the assistance they need to survive – clean water, sanitation facilities, food, health and nutrition advice and shelter. Right now, Oxfam Australia is responding to a number of emergencies around the globe.
Disaster preparation and conflict prevention
We make every effort to ensure that disasters and conflict don't happen in the first place. We're doing this by supporting community-level peace-building projects, and reducing the risk and impact of disasters by helping vulnerable communities adapt to climate change as well as ensuring they're equipped to cope with any kind of disaster.
Read more about how we help in times of crisis.
Improving international responses to crisis
We draw on our experience and knowledge of disaster and conflict causes and dynamics to influence and improve the way the international community prevents, prepares for and responds to crisis. We promote adherence to international laws that protect the rights of people caught up in crisis. We also hold UN member states accountable to these laws and their responsibilities to protect and assist civilians.
HOW YOU CAN HELP
Every second counts in times of crisis. By donating to our International Crisis Fund, you'll ensure we can respond quickly with life-saving essentials when an emergency strikes.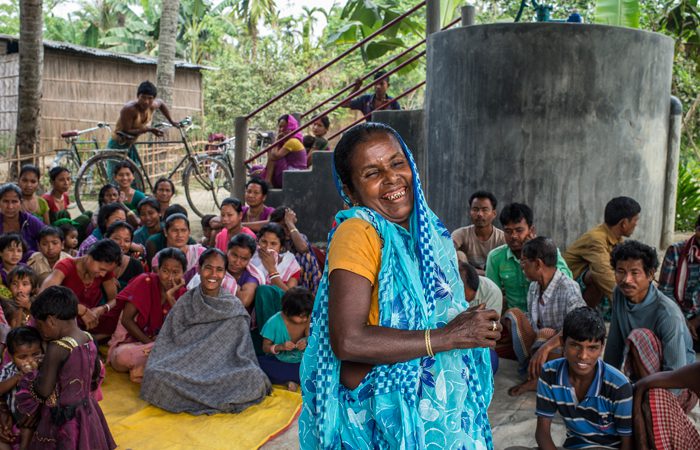 Australia's overseas aid budget has suffered from successive cuts. Join the movement of Australians standing up for Australia's life-changing and life-saving aid program.
By making a monthly donation to Oxfam Emergency 365, you're helping our response teams save lives by providing food, water and shelter every day of the year.