How to donate crypto to charity
Your cryptocurrency donation can support people on the brink of famine, support communities facing climate change and help refugee families seeking safety. With your help, we can provide food and hope for a brighter future.
Donating crypto currency to charity is safe, quick and easy. Making a donation is easy with The Giving Block. It just takes three steps:
Select your preferred crypto and how much you want to donate
Fill out your details or remain anonymous. We'll need your email so we can send you a tax receipt.
Make your gift!
Cryptocurrency donations are processed quickly and safely. Each donation will be automatically converted to Australian dollars by the Giving Block and transferred to Oxfam Australia. Your gift will go to work immediately helping communities around the world.
Oxfam Australia's preference is for crypto donations from Proof-of-Stake (PoS) currencies due to PoS requiring less energy than traditional Proof-of-Work (PoW) currencies. This includes crypto such as Ethereum, Cardano, Polygon, Solana and many more!
Why donate in crypto currency to charity?
It's fast
Donating cryptocurrency to Oxfam only takes moments via The Giving Block.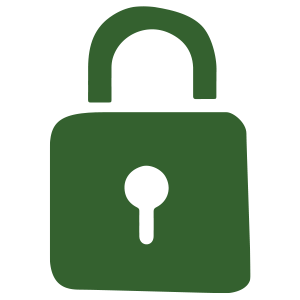 It's secure
The Giving Block is trusted by over 1,400 non profit organisations worldwide.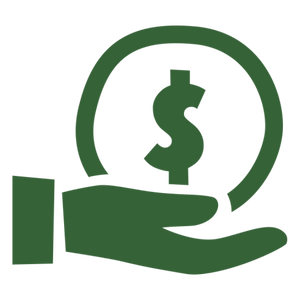 It's easy
We accept a range of cryptocurrencies through The Giving Block.
Faqs
What is cryptocurrency?
Cryptocurrency is a type of virtual currency that uses cryptography to secure transactions that are digitally recorded on a distributed ledger, such as a blockchain.
How do I make a cryptocurrency donation to Oxfam?
Under "Select Your Crypto" select the type of crypto to donate from the dropdown menu.
Enter your donation amount in the crypto of your choice or USD.
Fill out your name, address and email address. You will receive a tax receipt via email, provided you enter an email address.
A dynamic wallet address will be generated for your donation which is linked directly to Oxfam Australia's wallet.
The Giving Block uses a dynamic wallet address to protect your privacy. Use this to send the cryptocurrency from your wallet or exchange account to Oxfam.
Which cryptocurrencies do you accept?
Our preference is to accept currencies that use Proof-of-Stake rather than Proof-of-Work. However, we can accept all of the following cryptocurrencies:
Bitcoin (BTC), Ethereum (ETH), 0x (ZRX), 1inch (1INCH), Aave (AAVE), Alchemix (MIST), Amp (AMP), Ankr (ANKR), ApeCoin (APE), API3 (API3), Audius (AUDIO), Axie Infinity Shards (AXS), Balancer (BAL), Bancor Network Token (BNT), BarnBridge (BOND), Basic Attention Token (BAT), Binance USD (BUSD), Bitcoin Cash (BCH), Bonfida (FIDA), ChainLink (LINK), Chiliz (CHZ), Civic (CVC), Compound (COMP), Curve Dao Token (CRV), Dai (DAI), Decentraland (MANA), DeFi Pulse Index (DPI), Dogecoin (DOGE), Dogelon Mars (ELON), Enjin Coin (ENJ), Ethereum Name Service (ENS), Fantom (FTM), Fetch.ai (FET), Filecoin (FIL), Gala (GALA), Gemini Dollar (GUSD), Injective (INJ), Keep3r (KP3R), Kyber Network (KNC), Lido (LDO), Liquity (LQTY), Liquity USD (LUSD), Litecoin (LTC), Livepeer (LPT), Loopring (LRC), Magic Internet Money (MIM), Maker (MKR), Maple Finance (MPL), Mask Network (MASK), Merit Circle (MC), Metis (METIS), Mirror Protocol (MIR), Moss Carbon Credit (MCO2), Numeraire (NMR), Orchid (OXT), PAX Gold (PAXG), Polkadot (DOT), Polygon (MATIC), Qredo (QRDO), Quant (QNT), Radicle (RAD), Rally (RLY), Raydium (RAY), Ren (REN), Render Token (RNDR), REVV (REVV), Saber (SBR), Shiba Inu (SHIB), Skale (SKL), Smooth Love Potion (SLP), Solana (SOL), Somnium Space (CUBE), Spell Token (SPELL), STEPN (GMT), Storj (STORJ), SushiSwap (SUSHI), Synthetix (SNX), Tezos (XTZ), The Graph (GRT), The Sandbox (SAND), Tune.FM (JAM), UMA (UMA), Uniswap (UNI), USD Coin (USD), Wrapped Centrifuge (WCFG), Yearn.finance (YFI), Zcash (ZEC), Zebec Protocol (ZBC)
We are continually in the process of adding support for new cryptocurrencies, so please check back soon for more giving options.
If you don't see a cryptocurrency you would like to donate in, please fill out this form to be connected with our Crypto Philanthropy partners at The Giving Block.
What is The Giving Block?
Oxfam Australia uses The Giving Block platform to accept cryptocurrency donations.
The Giving Block was founded in 2018 after seeing hundreds of millions of dollars in crypto being donated to the few not for profits that were equipped to accept those donations.
Their mission is to ensure that not for profits from all sectors are equipped to accept cryptocurrencies and are connected with those in the crypto community who wish to donate. They achieve this with their founders' wealth of experience in cryptocurrency as well as not for profit fundraising and operations.
How will I get my tax receipt?
You will receive a tax receipt via email, provided you enter an email address. This will arrive as soon as your donation has received the minimum number of confirmations on the blockchain, so keep a lookout for it.
If you can't see it, double check your spam or junk mail, and contact The Giving Block if you need it resent.
Please note if you do not provide an email address, you will not receive a tax receipt.
Is my cryptocurrency donation tax deductible?
Your cryptocurrency donations can be tax deductible! Oxfam Australia is a Deductible Gift Recipient, so will provide you with a tax receipt when you provide your email address.
The Australian Taxation Office considers cryptocurrency as an asset, so in some situations your donation will not be subject to capital gains and will be tax deductible.
We recommend speaking to a tax specialist about your specific situation and the tax deductibility benefits that apply to you – based on where you live and pay tax.
Why did Oxfam Australia decide to accept cryptocurrencies?
Oxfam Australia has made the decision to accept cryptocurrency donations as we meet the different requests and expectations of our new and existing supporters. In essence, we're making it easier for our supporters who want to donate the cryptocurrency they own.
We've seen cryptocurrency donations grow in popularity around the world, so we've included it as an additional donation option for our supporters.
Doesn't cryptocurrency have a hugely negative impact on the environment?
While blockchain technology holds transformative potential, it also comes with challenges. The process of issuing many forms of cryptocurrency such as Bitcoin is currently energy intensive and has rightfully come under scrutiny for its environmental impact.
We've done a lot of investigation, and we kindly ask supporters to donate cryptocurrencies which use the less energy intensive validation protocol, Proof-of-Stake. Currencies that use Proof-of-Stake include Ethereum, Cardano, Polygon, Solana and many more. Compared to cryptocurrencies that use Proof-of-Work validation protocols, Proof-of-Stake currencies are 99.9% less energy intensive.
In addition, our partners in The Giving Block will be buying carbon credits to offset twice the amount of carbon emissions created through the donations created on their platform. This is done via their TGB Green initiative.
The energy impact of crypto currency is an evolving issue and one that will be important for us to monitor and adapt accordingly. Given that the actual transactions, including donations, are not particularly energy intensive, we have decided to make this option available for supporters who would like to donate their cryptocurrency.
Is Oxfam Australia getting involved in cryptocurrencies?
It is important to note that Oxfam Australia will not hold or deal in cryptocurrency. A crypto donation made by a supporter to our partner, The Giving Block will be immediately converted into US Dollars. Oxfam Australia then receives the converted Australian dollar amount.
Oxfam is using Blockchain technology in its projects. See this article on the Unblocked Cash pilot and its scaling up.
How your donation will help
Empowering women
With your support more girls are going to school and more women have the skills and opportunities to earn a decent living. Women's voices are being amplified and they are taking their seats at the decision-making table.
Tackling climate change
Your donation helps us respond quickly to support communities hit by the climate crisis. We are helping people adapt and prepare for the future, and fighting for urgent global action to tackle climate change.
Tackling economic inequality
Together we are empowering people in developing countries with the tools to lift themselves out of poverty and tackling the policies that perpetuate inequality.
Working with First Peoples
Your donation can help ensure First Nations People have their rights recognised and respected, and have the opportunity to lead strong, proud and healthy lives. We work with Indigenous-led organisations to ensure your donation will help First Nations People on their terms.
For
every

$1

we spend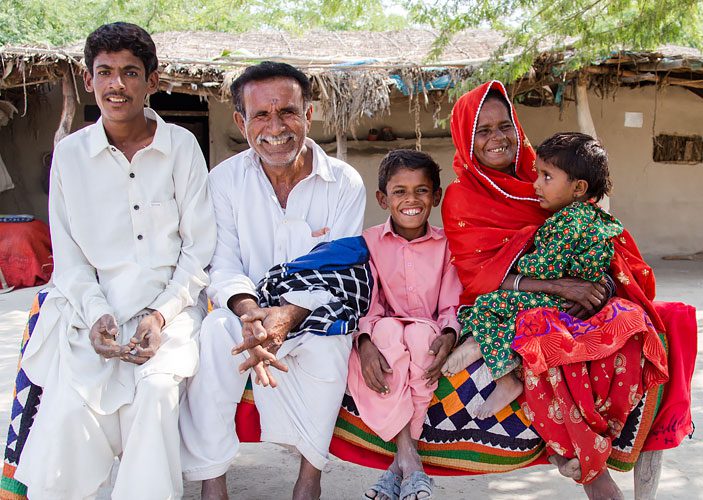 68%

of every $1 goes to life changing work

Your donation will help people and communities survive today, prepare for tomorrow and change their future for the better.

SUCCESS STORIES
Add impact to your inbox
Stay up to date with our news, programs and appeals.
By submitting this form, you agree to receive emails from Oxfam and can unsubscribe at any time. See Oxfam's
Privacy Policy
for more information.