What we do
Together, we're a global movement of people working hard to tackle poverty around the globe.
We work with local partners and communities to find practical, innovative ways for people to lift themselves out of poverty and thrive.
Faqs
Where does Oxfam work?
We are working across regions in more than 90 countries, with thousands of partners and allies, supporting communities to build better lives for themselves, build resilience and protect lives and livelihoods also in times of crisis. Because we want lasting solutions, we fight the inequalities that keep people locked in poverty and injustice – and campaign for genuine, durable change.
What does Oxfam mean?
Oxfam International was formed in 1995 by a group of independent non-governmental organizations. They joined together as a confederation to maximize efficiency and achieve greater impact to reduce global poverty and injustice.
The name "Oxfam" comes from the Oxford Committee for Famine Relief, founded in Britain in 1942. The group campaigned for food supplies to be sent through an allied naval blockade to starving women and children in enemy-occupied Greece during the Second World War.
What is Oxfam's vision?
Our vision is a world that is just and sustainable. A world in which people and planet are at the center of just economies. A world in which women and girls live free from gender-based violence and discrimination. Where the climate crisis is contained, and inclusive and accountable governance systems allow for those in power to be held to account.
How can you help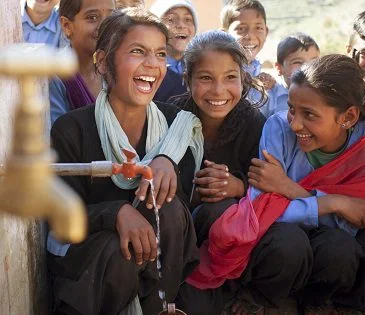 Donate to fight poverty
Donate Now
Volunteer with us
VOLUNTEER
Demand a living wage for the women who make our clothes
SIGN THE PLEDGE
Add impact to your inbox
Stay up to date with our news, programs and appeals.
By submitting this form, you agree to receive emails from Oxfam and can unsubscribe at any time. See Oxfam's
Privacy Policy
for more information.