Water & sanitation
Women and girls from remote mountain villages in North Vietnam walk up to three hours a day to haul water back to their houses for cooking. Here in Australia we turn on our taps.
Fresh, clean accessible water for drinking and for cooking. We all need it, only some of us have to go to the limits of human endurance to get it.
Almost 900 million people in the world do not have access to clean water – or one in eight people. (WHO/UNICEF)
Unclean water, poor sanitation and unsafe hygiene practices have claimed more lives over the past century than any other cause – and this is continuing in many developing countries – making this one of the world's most urgent health issues.
So, what do we do?
Get some of the world's best water and sanitation engineers and public health specialists with a can-do attitude on to the job. If you're not afraid to get your hands dirty, we'll show you how we do it.
HOW YOU CAN HELP
Donate today to help save lives from cholera
Your gift can help provide access to clean water and sanitation for families in Zambia before cholera season hits.
Every second counts in times of crisis. By donating to our International Crisis Fund, you'll ensure we can respond quickly with life-saving essentials when an emergency strikes.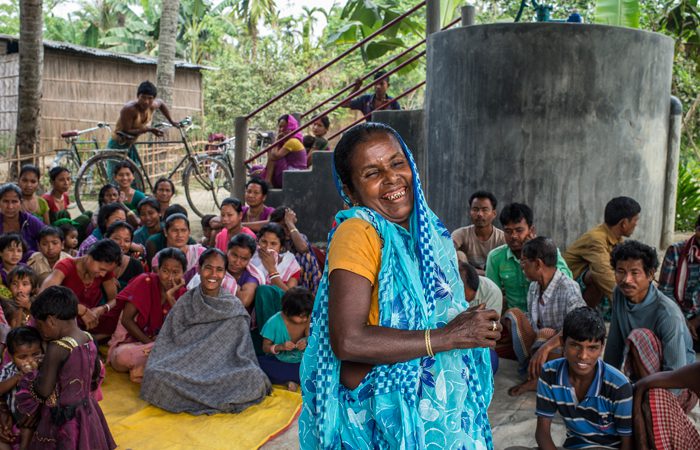 There are many ways you can help tackle poverty and it can be as easy as raising your voice — because your voice is powerful! Lend your support and help us create a just world without poverty.
You can support Oxfam's life-saving work by holding your own fundraiser or charity event and starting the conversation about poverty and injustice around the world.