Make your Will online with Oxfam and Safewill
Making a Will is one of the most important things you can do for your loved ones.
Wills made easy
The most overlooked aspect of estate planning is making a Will. More than one Australian out of two don't have one. A Will is a way of planning for your future and it doesn't have to be complicated or expensive.
It's important to have a Will in place so that your family and loved ones are taken care of no matter what happens.
Oxfam Australia has teamed up with Safewill, Australia's leading online platform enabling you to create a personalised, legally binding Will in less than 20 minutes.
Why create your Will with Safewill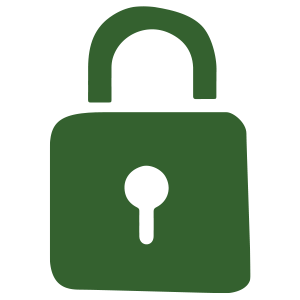 It's safe
Your Will is stored electronically, totally secure and easy to access.
Thousands of Australians have already organised their Wills with Safewill.
It's easy
Safewill's online portal provides a guided process that is quick and easy to follow.
Safewill's support is available 7 days a week over the phone or via their online chat, accompanying you all the way for a seamless process.
It's legit
Your Will is reviewed by an Australian solicitor, which makes it a legal document.
If you want to make sure that your loved ones are taken care of, then it's important to have one.
Write your will today with Safewill and Oxfam and save 50%(normally $160).
Why leave a gift with Oxfam?
After you have taken care of your family and friends, you may wish to consider leaving a charitable gift to Oxfam Australia.
Doing so will ensure that the legacy you leave behind is compassionate, meaningful and aligned with the values you carried through life.
Oxfam's ultimate vision is a just world without poverty. This means that by leaving Oxfam a gift in your Will, you are supporting a global movement of people working hard to tackle poverty through practical, innovative solutions which help people improve their lives.
FAQs
Is the Will done with Safewill legally valid?
Safewill's Wills have been drafted by practising Australian solicitors, and are reviewed and updated regularly to ensure that the document meets all legal requirements! On top of that, every Will is reviewed by their legal advisers to make sure that it has all been filled out correctly. Provided that you correctly sign the Will and have it witnessed in accordance with their signing instructions, the Will meets all legal requirements under Australian law.
What is included in the Will?
Safewill covers the basic features of Will writing including executorship, appointing guardians for your children and pets, and estate distribution. Safewill also allows you to leave behind meaningful gifts, create comprehensive asset lists for your executor and specify funeral instructions.
What if I want to change my Will?
Keeping your Will up to date with changing circumstances is really important. With the optional Safewill subscription service, you can make unlimited changes to your Will to reflect your current situation and current legislation for just $15/year. The first year is included for free.
Is my information secure with Safewill?
We know the importance of securing both your data and your testamentary wishes included in your Will. Safewill uses global best practice systems for security and data protection, including encryption, user verification and secure hosting.
How do I know if Safewill is right for me?
Safewill's Wills are appropriate for the majority of people with relatively simple estates. If you have complex family or personal circumstances, or complicated asset holdings that may require tailored legal or taxation advice, we'd recommend seeking advice from a legal professional.
Can I make an international Will with Safewill?
Safewill has been designed to effectively dispose of your Australian assets. While you can list your international assets in your Australian Will (and direct your executor about where to find them), Safewill cannot provide any certainty as to whether the disposal of those assets will be effective under the law of the relevant overseas country. For certainty, we recommend obtaining legal advice in that overseas country about whether your Australian Will is appropriate in the circumstances.
Write your will today with Safewill and Oxfam and save 50%(normally $160).
For further information regarding Bequests and our partnership with Safewill, please email us on enquire@oxfam.org.au or call us on 1800 088 110